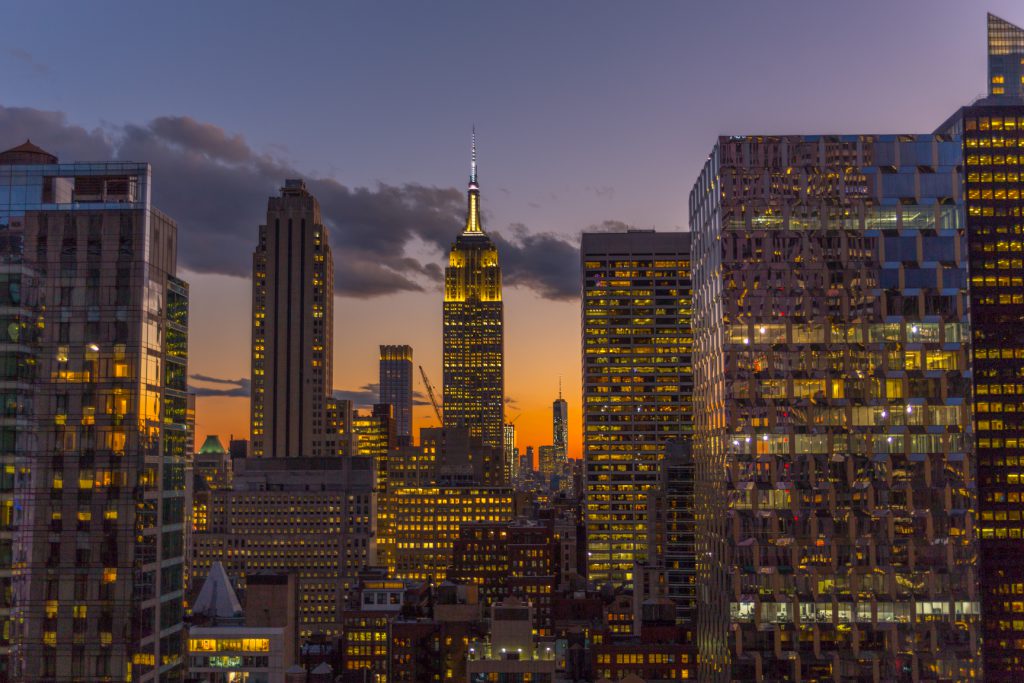 ---
Eileen's notes:   
As New York City continues to open and swing dancing returns, do not be surprised if you are asked by a potential dance partner about your vaccination status.  We are a welcoming community, but the tri-state area was hit hard and we want to be safe.   Please be honest.  
I'm also posting indoor events that I'm being told that the venue is immediately requiring proof of vaccinations.  I'm obviously not going everywhere, so please decide what's best for you.  If you see something here and they don't check vaccination status, please feel free to let me know. 
PLEASE NOTE – EVENTS ARE BEING CANCELED DUE TO THE OMICRON SURGE, MANY AT THE LAST MINUTE.  I AM DOING MY BEST TO UPDATE AS SOON AS IT'S ANNOUNCED, BUT PLEASE REACH OUT TO THE VENUE / ORGANIZERS  IF YOU HAVE ANY QUESTIONS. 
---
Weekly NYC Swing Dancing events not included in the calendar below – proof of vaccination required:
Mon: Svetlana & the Delancey Five, Back Room 102 Norfolk St 7:30pm-12:30am, Svetlana at 9pm, No cover
Mon:  King Solomon Hicks, The Cotton Club $25 music charge (bring a partner), 656 W 125th St, New York
Mon/Tues:Vince Giordano/Nighthawks, Bond 45, 221 West 46th St, 25 entrance/25 food/drink*, 7:30 doors
Wed:  Eyal Vilner Hot 5 at Alef, 735 10th Avenue, 8-11pm
Thurs: Soho Swings, Class 6:30pm, Dance 7-9pm, DJ, Max: 50 people, 4 West 43rd St, Room 803 – On hold due to covid
Sun: Glenn Crytzer Quartet, Pressroom, inside the Manhattan Alamo Drafthouse 28 Liberty Street, 6:30-9:30pm 
---
January
---
Sunday, January 23 
Sunday Swing at Wild Birds
Cait and the Critters
$5 cover
Sets from 8pm – 11pm
Wild Birds, Crown Heights Brooklyn – 951 Dean St. Brooklyn, NY
---
Tuesday, January 25
White Heat: New Digs Edition
Come celebrate White Heat's new home (right across the hallway!) in a beautiful studio built by You Should Be Dancing.
Live music with the Ian Hutchinson Band and DJ'd band breaks with Leslie DeGiere!
Vax required (message Jen Barnett with proof if you have not already), masks optional. We encourage you to reflect on your own risk factors and tolerance and "swiss cheese" yourself to a healthy night — masks, booster shots, rapid tests, etc.
Sliding scale $10-20 cash at the door.
YSBD 37 West 26th St., NYC
---
Friday, January 28
Friday Night Blues: Community Jam Live Music Night
Postponed until February
---
Friday, January 28
Swing Uptown! – Dancing Classrooms
Hybrid Swing Masterclass
Featuring live swing jazz music led by band leader, Summer Camargo, of Juilliard and Carnegie Hall's National Youth Orchestra.
J Riverside Church (20 people) and zoom!
Riverside Church, Assembly Hall 91 Claremont Ave New York NY, 10027
How much?: $25 suggested donation for virtual attendance, $50 for in-person attendance
Out of an abundance of caution so we can all dance safely — our SWING UPTOWN swing dance masterclass will be VIRTUAL!
Dance the boogie back boogie and the shim sham with us and support bringing swing and social dance education to students across NYC and beyond.
Let's ring in 2022 with some swing dance.
7-8:30pm
$25 Virtual Ticket Suggested Donation Our Senior Teaching Artists and Swing Dance experts, Akemi Kinukawa and Felix Pitre will lead a fun masterclass, featuring live jazz music by The Summer Camargo Swing Band (comprised of esteemed alumni from Carnegie Hall's National Youth Jazz Orchestra).
A-one, a-two, a-you know what to do…get your tickets today and spread the word! Tickets
---
Saturday & Sunday, January 29 & 30 
YSBD…!'s Swing Grand Opening Weekend
YSBD…!'s Swing Grand Opening Weekend featuring all inclusive workshops, performances, live & DJ'd music!
Each day features 3 different workshops during the day, followed by a Dance Party with 2 bands, DJ'd music, performances & more.
Help us launch our New YSBD…! with a weekend of dancing, music, learning, entertainment and fun!

SATURDAY LINEUP
12:00p-1:00p FUN Combos for the Social Dance floor with Elena Iannucci & Sam Coleman
Level: Adv Beg and up
6 & 8 count combos and Charleston's perfect for social dancing… partner up and try 'em out!
——
1:15p-3:15p Two Part workshop with Crystal Johnson
ALL LEVELS: No partner required
Part 1: Hand Clappin' – famous Mama Lu Parks routine
Part 2: Stops – legendary Harlem Lindy Hop routine.
Don't miss this great opportunity to learn from living swing dance legend Crystal Johnson, a Mama Lu Parks dancer and winner of the 1972 Harvest Moon Ball (Her father, Whiteys Lindy Hopper, Tops Lee won in 1940.)
Learn some of the classic moves and movement of Harlem Lindy Hop right from the source!
—-
3:15p-4p Open Dancing
—–
4:00p-5:30p A History of Lindy Hop: An Interview with Sonny Allen conducted by Bobby White
Sonny Allen was the "last of the Savoy Ballroom Lindy Hoppers," winning the Harvest Moon Ball in 1958, the year the famous ballroom closed. He has lived New York Swing and Latin dance history, and with his pictures and videos he'll take us on a journey through it all.
This should be fascinating!
——
5:30p-6:30p – Break for Dinner
——
Evening Dance Party Details:
6:30p-8:30p – Open Dancing with live music by Eyal Vilner Swing Band
8:30p Break for Performances by
– Balboa Performance Class under the direction of Bobby White
– Harvest Moon Hoppers
9:00p-11:00p – Open Dancing with live music by Charles Turner & Uptown Swing
11p-12am – DJ'd musc
—————
SUNDAY LINEUP
12:00p-1:15p Balboa: Impressive Bal combos for the Social dance floor with Yurina Shin
Perfect for Pre-Int to Adv dancers
——–
1:30p-2:45p Lindy: Made In New York with Rafal Pustelny & Jessica White
Learn some of the iconic moves from NYC Lindy Hop legends.
Level: Int+ (must be comfortable with swing outs & musicality)
——-
3:00p-4:15p Beginner Balboa with Bobby White
Expand your dance vocabulary-try something new!
——–
4:30p – 5:30p Breakaways with Rachel & Stina
All Levels
Breakaways are fun and playful moves to use when you "break" the partnership connection to dance solo. Get suggestions for both leaders and followers about good moments during the dance to break away from your partner and how to feel confident in your solo dancing until you join back up. Focus will be on solo jazz movement and some basic passes.
——-
5:30p-6:30p Break for Dinner
——-
Evening Dance Party Details:
6:30p-8:30p Open Social Dancing with live music by George Orchestra with Special Guest Ron Sunshine
——-
8:30pm – Break for Performances by:
– Balboa Performance Class under the direction of Bobby White
– Project Connect under the direction of Akemi Kinukawa
– Stina Dallons & Rachel McMullin
– Rafal Pustelny & Jessica Miltenberger
——–
9:00p- 11pm – Open Social Dancing with live music by Cait & The Critters
11-12pm – DJ'd Music
———
Welcoming friends old & new!
Pricing:
$125 for the whole weekend until 1/20
$85/day starting 1/21 subject to capacity restrictions
—————————————————-
COVID Protocols for this event:
Participants must be fully vaccinated as defined by NYC.
Everyone will need to test negative on the first day they attend. This can be accomplished in any of the following 3 ways:
1. Show negative rapid antigen test taken within 24 hours from an external source.
2. Take an onsite test prior to entering the dance center using a test kit that you bring in with you.
3. We will have test kits to purchase at the studio for $25 each to be taken on site before you enter the studio. There will also be an onsite registered nurse supervising and providing assistance.
---
Sunday, January 30 
Buck and a Quarter Quartet
Skinny Dennis is New York's premier honky-tonk bar; three sets, no cover, no minimum
4-7pm
152 Metropolitan Ave., Williamsburg, Brooklyn.
Room for 2-4 couples to dance on a wood floor.

---
February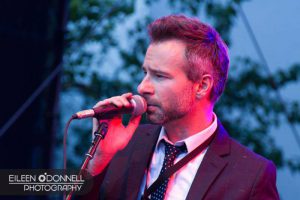 ---
Wednesday February 2 
Lively, social and always welcoming — our bi-weekly social dance (1st and 3rd of the month) includes
a free beginner drop-in lesson and 3+ hours of social dancing.
⭐ EVENING SCHEDULE
6:30: Lindy 100, beginner class
7:30: Lindy 200, intermediate class
8:30: DJ'ed social dance
(includes FREE drop-in)
8:30 pm – Dance starts
⭐ CLASS & DANCE PRICES
$15: Social Dance
$25: Hour-long class
$30: Social dance and hour-long class (save $10)
320 West 37th St.
Price: $15
---
Friday-Sunday, February 4-6 
Swing On the Sound 2022
Come out to the beautiful, historic, and recently renovated Sound View Greenport for a weekend of swing music, dancing, and socialization featuring internationally acclaimed swing dance instructors, live swing and jump blues music from renowned talent, and remarkable views of the Long Island Sound.
Established in 1953, the beachside hotel and restaurant boasts beautiful wood floors, dining, free breakfast for guests of the hotel, and a cozy piano bar for a late-night catchup with old friends from the swing dance community.
The evening of Friday, February 4th will include an opening class for each level followed by informal live music, social time, and casual dancing in a limited and cozy setting. Saturday will feature daytime classes followed by the main social dance event, the "Blizzard Ball," in the evening. Saturday's dance will take place in a beautiful, large dance hall with views of Long Island Sound. On Sunday there will be a panel/workshop — more details to come.
PLEASE NOTE: Proof of vaccination and a temperature check will be required to attend the event. We will monitor covid numbers as we approach the event. Be prepared for the possibility of a mask, testing, and/or booster shot requirement for the event.
WHAT'S YOUR COVID POLICY?
Proof of vaccination and a temperature check will be required to attend the event. We will monitor covid numbers as we approach the event. Be prepared for the possibility of a mask, testing, and/or booster shot requirement for the event.
HOW CAN I GET THERE FROM NYC?
Greenport is about a 2-hour drive from New York City depending on traffic. You can also take the LIRR train to Greenport, but the Hampton Jitney runs far more frequently and will drop you off at the same place. If we get enough demand for one, we might set up a carpooling page or another way to help make sure everyone is able to get out there.
HOW CAN I GET THERE FROM MA, RI, OR CT?
From New London, CT, you can drive your car right onto the Cross Sound Ferry (ticket required), which will drop you off in Long Island only 12 minutes away from the venue.
WHERE CAN I STAY?
Accommodations, including free breakfast and amenities, are available onsite or at a slightly lower price point at the sistering Harborfront Inn. On a budget, you could look further west or share an AirBnb with a group of fellow dancers.
There will be an onsite hotel package for event ticket-holders coming soon, however, you can get a similar discount through other packages, like the pre-pay option that's already on their website. WILL THERE BE EARLY-BIRD TICKETS AVAILABLE?
There are a limited number of early-bird tickets already available which are first-come, first-serve. Once they're sold out, they're gone. WILL THERE BE SATURDAY NIGHT ONLY "BLIZZARD BALL" TICKETS?
Blizzard Ball only tickets will be made available later on. We'd like to announce the teachers before you make a decision to skip the classes 😊.
WHAT CAN I EAT?
If you stay at the Sound View or at the sister hotel, The Harborfront Inn, breakfast is included in your stay. Food is also available for purchase at the hotel. The venue is a 5-minute drive from downtown, where you can find plenty of food options.
CAN I VOLUNTEER FOR A REDUCED RATE?
If you are interested in volunteering, please send an email to Danny at dlipsitz@gmail.com with the subject line "SOS Volunteering." Include whether you have a car, if you have access to housing within 40 minutes of the event, or anything that might make you a great volunteer. Carpooling and Housing Group

Limited Early Bird Tickets Available Now – $170 early bird price
Tickets for Blizzard Ball only
---
Saturday, February 5
The Remix Dance w/ Eyal Vilner!
The Eyal Vilner Swing Band!
The Bernie Wohl Center
647 Columbus Avenue at 91st Street 7:30-11:30pm
Free Beginner swing dance class 8pm $20 cash only!
Vaccinated parties may social dance.
(As of right now this dance is masks optional. We might instill a mask policy depending on guidance as it gets closer)
If you'd like to join us, here's what we ask of you:
•Bring proof of identification and vaccination status, either on your phone or hard copy. It is imperative to your entrance.
•Please consent to contact tracing (name, #).
---
Sunday, February 6 
Sunday Swing at Wild Birds
The Revisionists
$5 cover
Sets from 8pm – 11pm
Wild Birds, Crown Heights Brooklyn – 951 Dean St. Brooklyn, NY
---
Friday, February 18
Swing Remix – Indoors
Details to follow.

---
Saturday, February 26
Swing Remix – Indoors
Details to follow.

---
March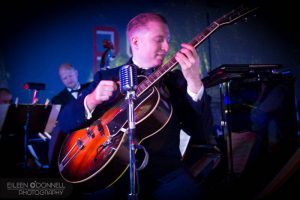 ---
April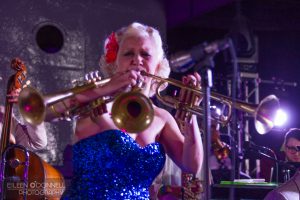 ---
Saturday, April 23
Swing Remix – Indoors
Details to follow.

---
May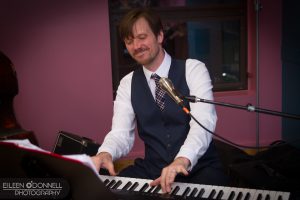 ---
Saturday, May 7
Swing Remix – Indoors
Details to follow.